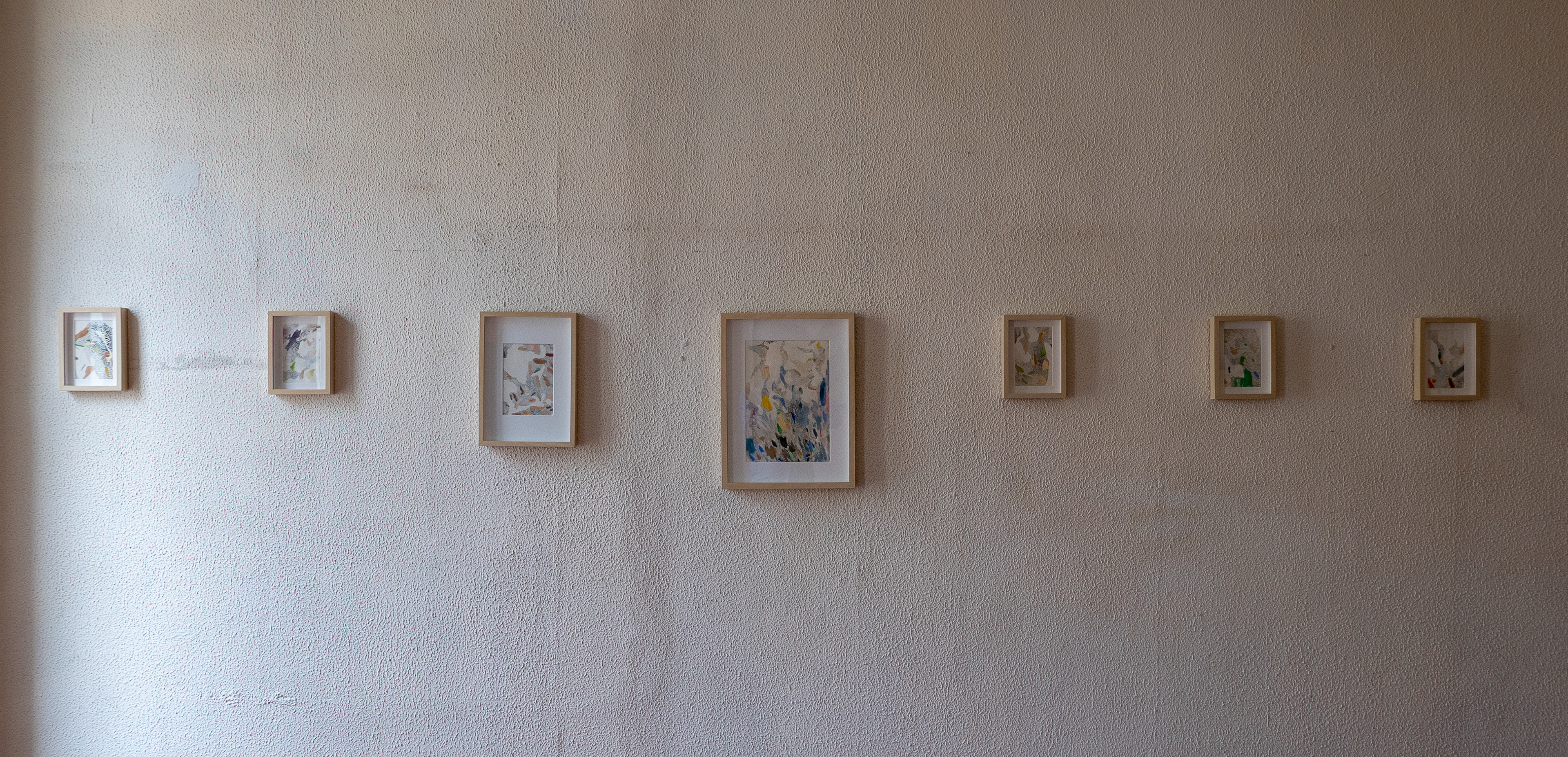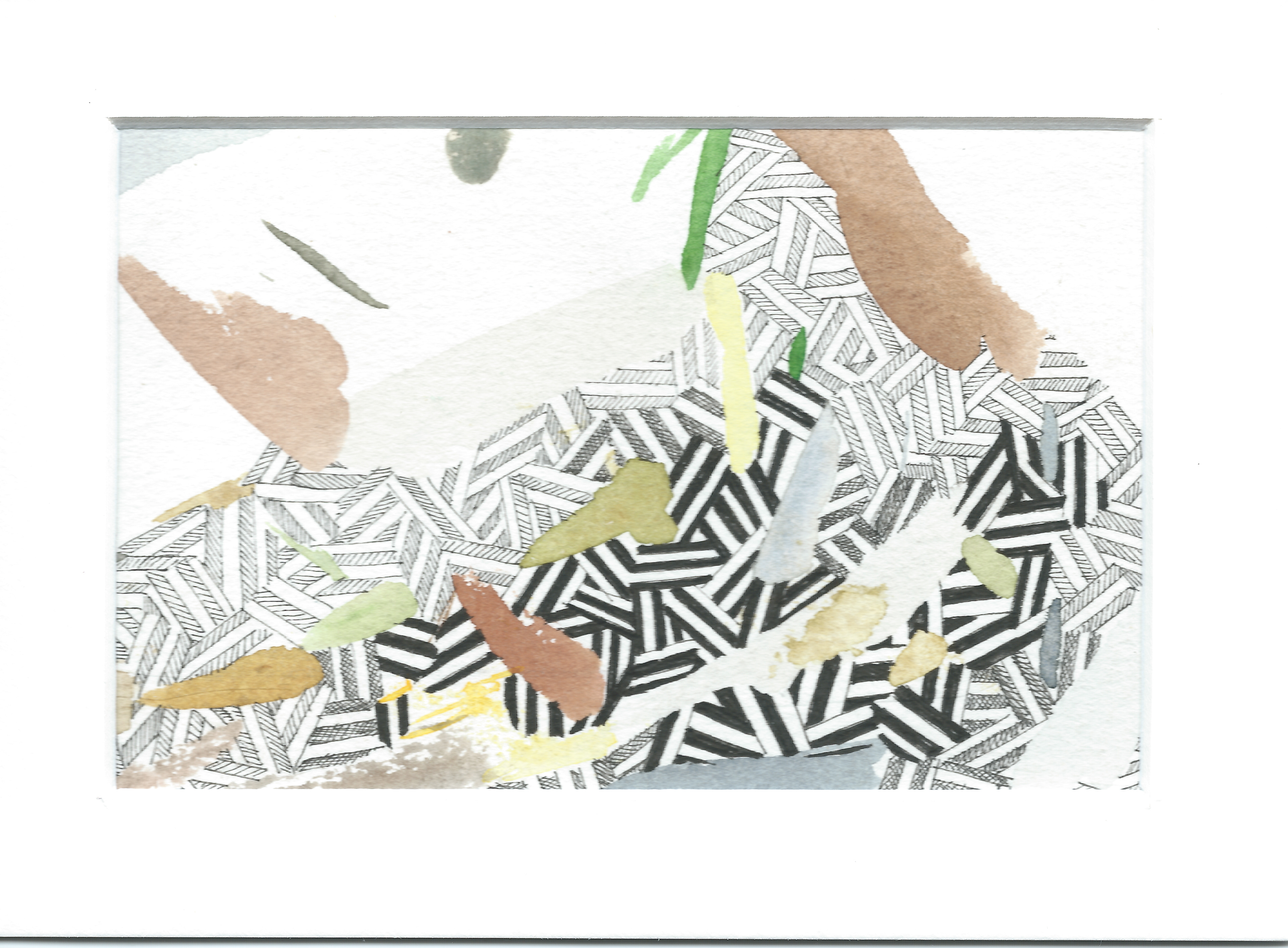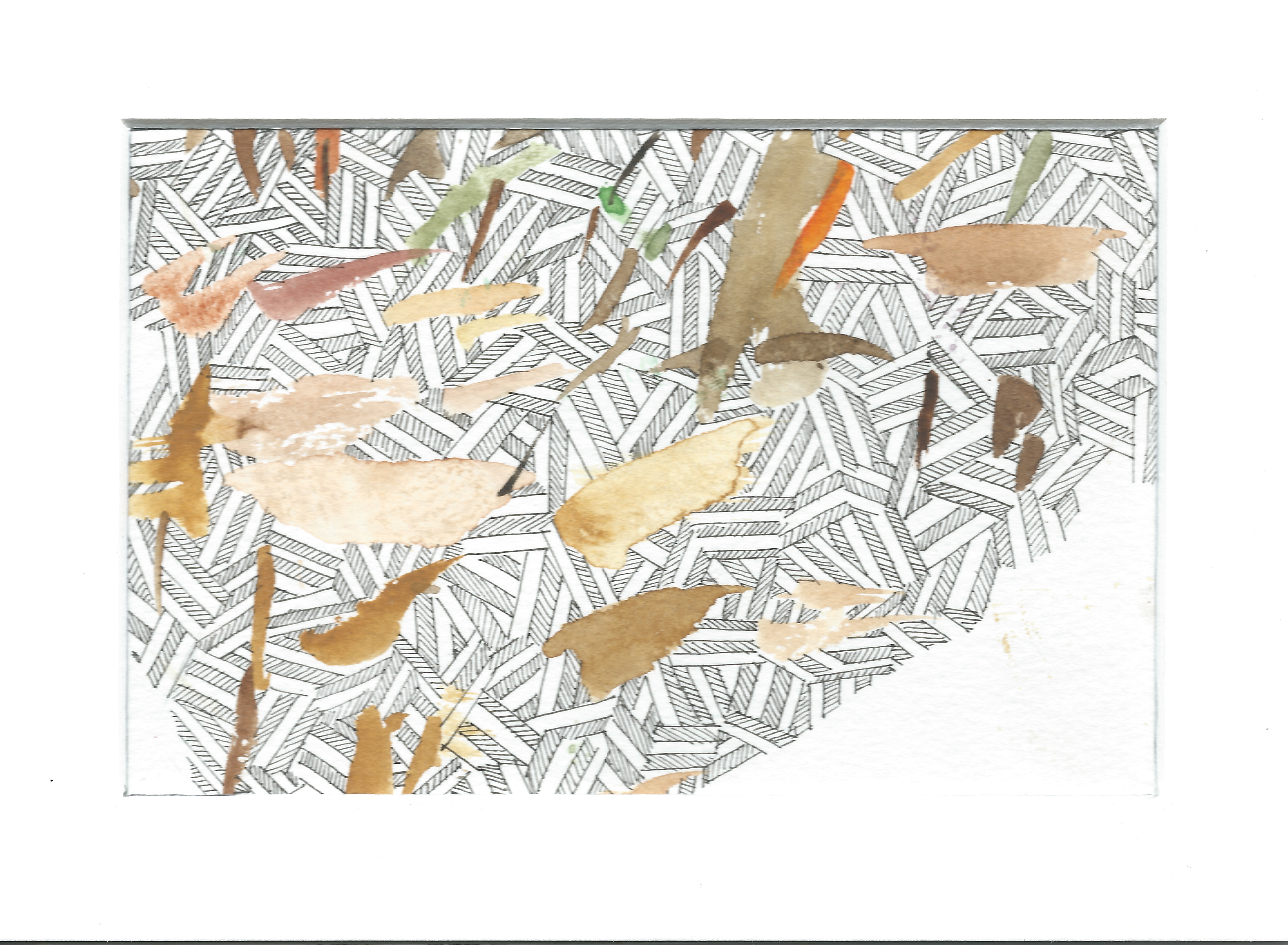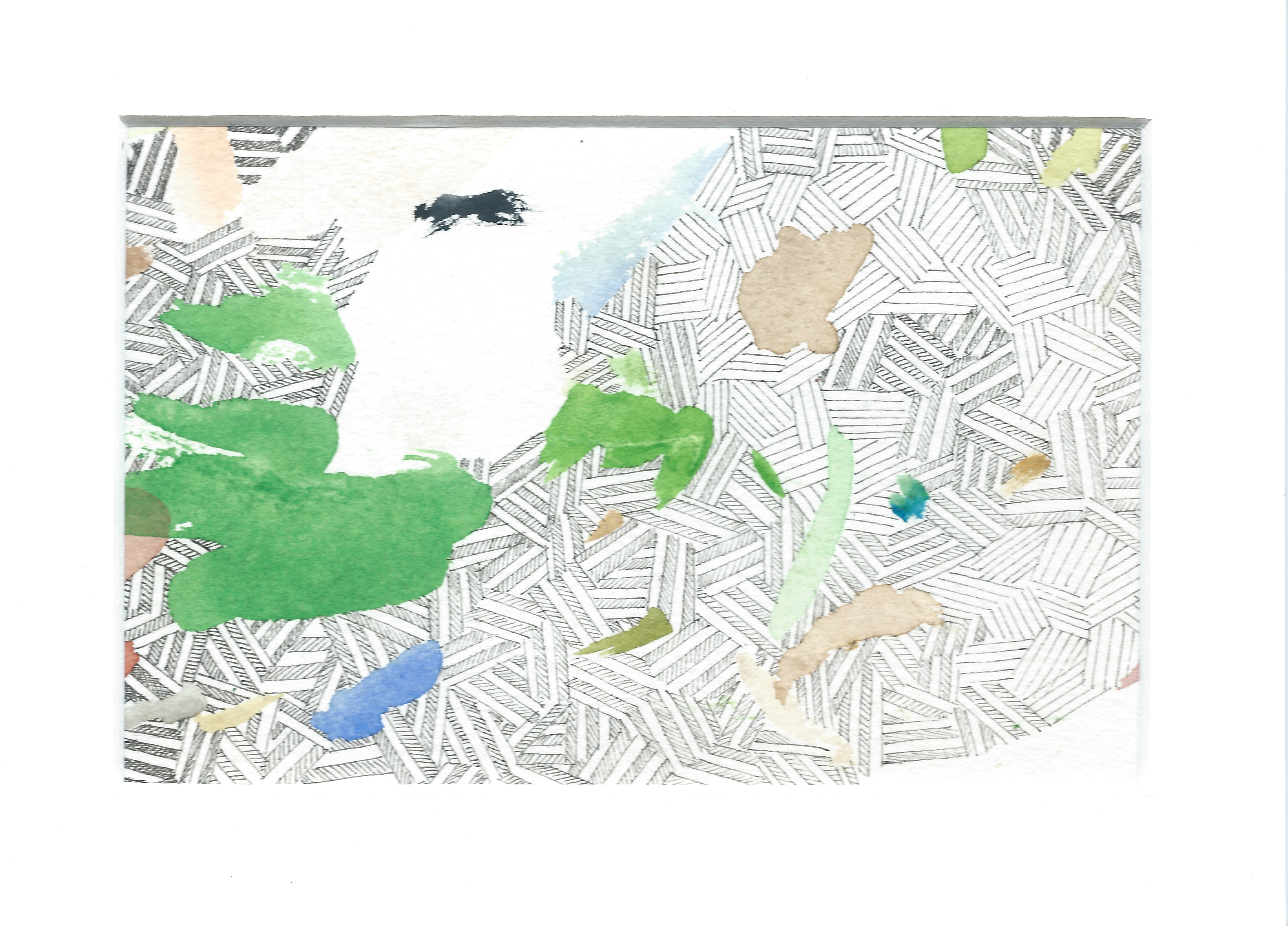 Dans cette série, je redécouvre les aquarelles de mon grand-père, territoire abandonné et oublié. Le travail crée une connexion hors du temps et de l'espace. Retravailler ses aquarelles établirait une relation artistique intense avec lui que j'ai peu connu. Je repasse là où sa main est passé, je complète, cache, rature, corrige, tantôt élève et tantôt maître. C'est un travail sur l'oubli, la filiation et la mémoire, la redécouverte d'un espace artistique et les souvenirs qui dorment.
La volonté de garder le souvenir de cette vie passée à la surface du présent et de valoriser les traces de ses créations pour la conservation de sa mémoire sont les moteurs de cette série. Valorisation vaine car perdue d'avance, condamnée par l'oubli et l'impossibilité de cerner un personnage qui m'échappera toujours.
La répétition du motif répond à un automatisme rigoureux mais n'ayant pas d'autre but que celui de tracer, intensifier, découper une forme, rendre visible. Il s'agit là plus d'un processus d'exploration de l'œuvre passée plutôt qu'une décision.
In this series, I rediscovered the watercolours of my grandfather, abandoned and forgotten.The work creates a connection out of time and space. To rework the watercolours establish an intense artistic relation with him of whom I knew little. I passed again where his hand had passed, I supplement, hide, erase, correct, sometimes as a student and sometimes as a master. It is a work of oblivion, the relationship with memory, the rediscovery of an artistic space and the dormant.
The repetition of the motives answer a rigorous automatism but only having as goal to trace, intensify, cut out a form, make visible. Process of exploration of work passed rather than a decision.