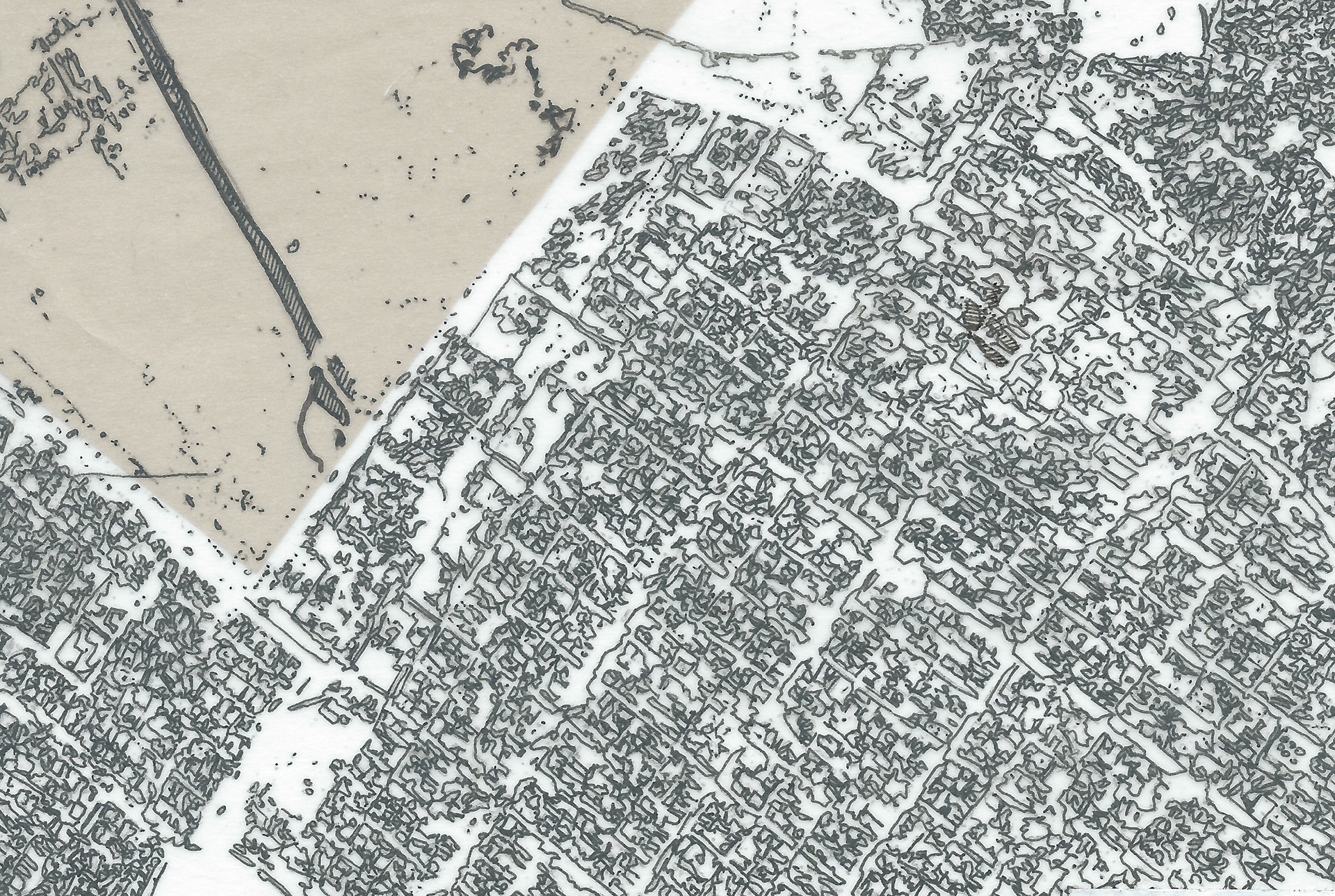 Cette série se base sur une heuristique virtuelle et numérique des lieux de guerres contemporaines. La recherche se fait à l'aide des outils internet selon un process défini et consigné, que je respecte à l'instar d'une méthode de recherche scientifique. La recherche se fait dans l'espace et dans le temps afin d'explorer le feuilletage complexe dans lequel notre société est plongé. La ligne du temps se distend, se morcelle. L'espace s'étire à l'infini et se fracture, il se limite à une dalle de pixel, s'aplati à la verticale, brille, scintille, clignote.
La virtualisation de l'image et de son processus d'assimilation par l'être humain est au cœur de la démarche de cette série, avec en ligne de mire la déshumanisation de l'humanité, et son rapport à la réalité.
This series bases itself on a virtual and digital heuristic places of contemporary wars. Research is done using Internet tools according to a definite and consigned process, which I respect following the example of a scientific research methods. Research is done in space and time in order to explore complex layers in which our society is plunged. The line of time and space are stretched ad infinitum and is fractured, they are limited to a flagstone of pixel, flattened with the vertical, shining, scintillating, flickering.
The virtualization of the image and its process of assimilation by the human being is in the middle of the approach of this series, with the objective to denounce the dehumanization of humanity, and his report with reality.